Build a sample search application using Amazon CloudSearch
Lab Details
This lab walks you through the steps to create a search domain in Amazon CloudSearch, upload a sample data and test the application.

You will practice the lab using Amazon CloudSearch.

Duration: 90 minutes

AWS Region: US East (N. Virginia)
Introduction
What are Search Engines?
A search engine is a software system that is designed to search for and identifies items in a database that correspond to keywords or characters specified by the user.
It uses the ranking function to get information on the text search and sort it to retrieve the best answer.
Amazon CloudSearch
Amazon CloudSearch is a managed service in the AWS Cloud that makes it simple and cost-effective to set up, manage, and scale a search solution for your website or application.
Amazon CloudSearch supports 34 languages and popular search features such as highlighting, autocomplete, and geospatial search.
Search features such as :
Free text, Boolean, and Faceted search

Autocomplete suggestions

Customizable relevance ranking and query-time rank expressions

Field weighting

Geospatial search

Highlighting

Support for 34 languages
Task Details
Launching Lab Environment

Create a search domain

Upload a sample JSON data

Test the Search Application.

Validation of the lab
Architecture Diagram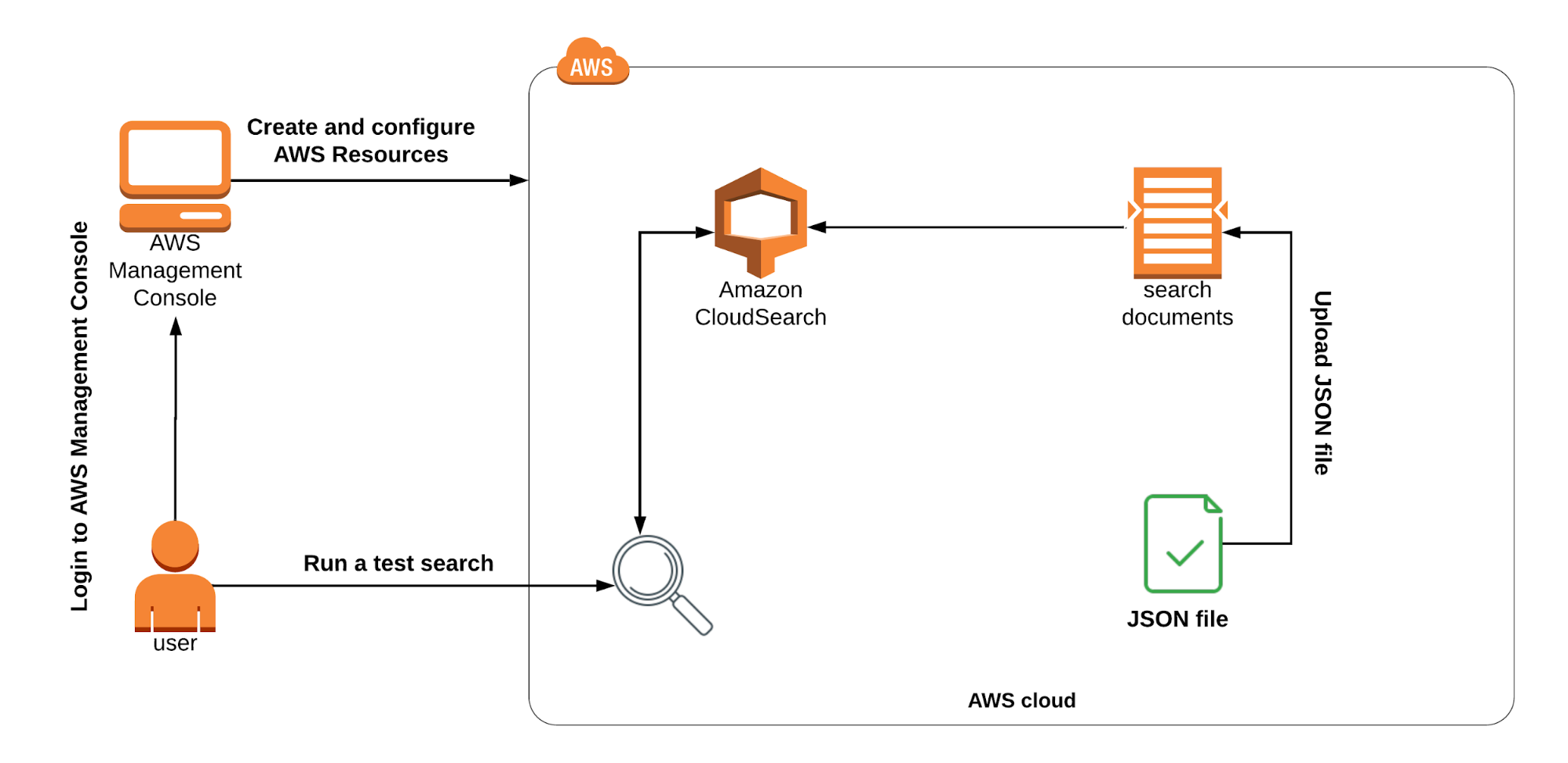 Join Whizlabs_Hands-On to Read the Rest of this Lab..and More!
Step 2 : Click on "Access Now" to view the course you have purchased
Step 3 : You will be taken to our Learn Management Solution (LMS) to access your Labs,Quiz and Video courses